Digital reporting and e-invoicing made simple
Report transactions and generate e-invoices in real-time across countries with one standardized solution.
Let's talk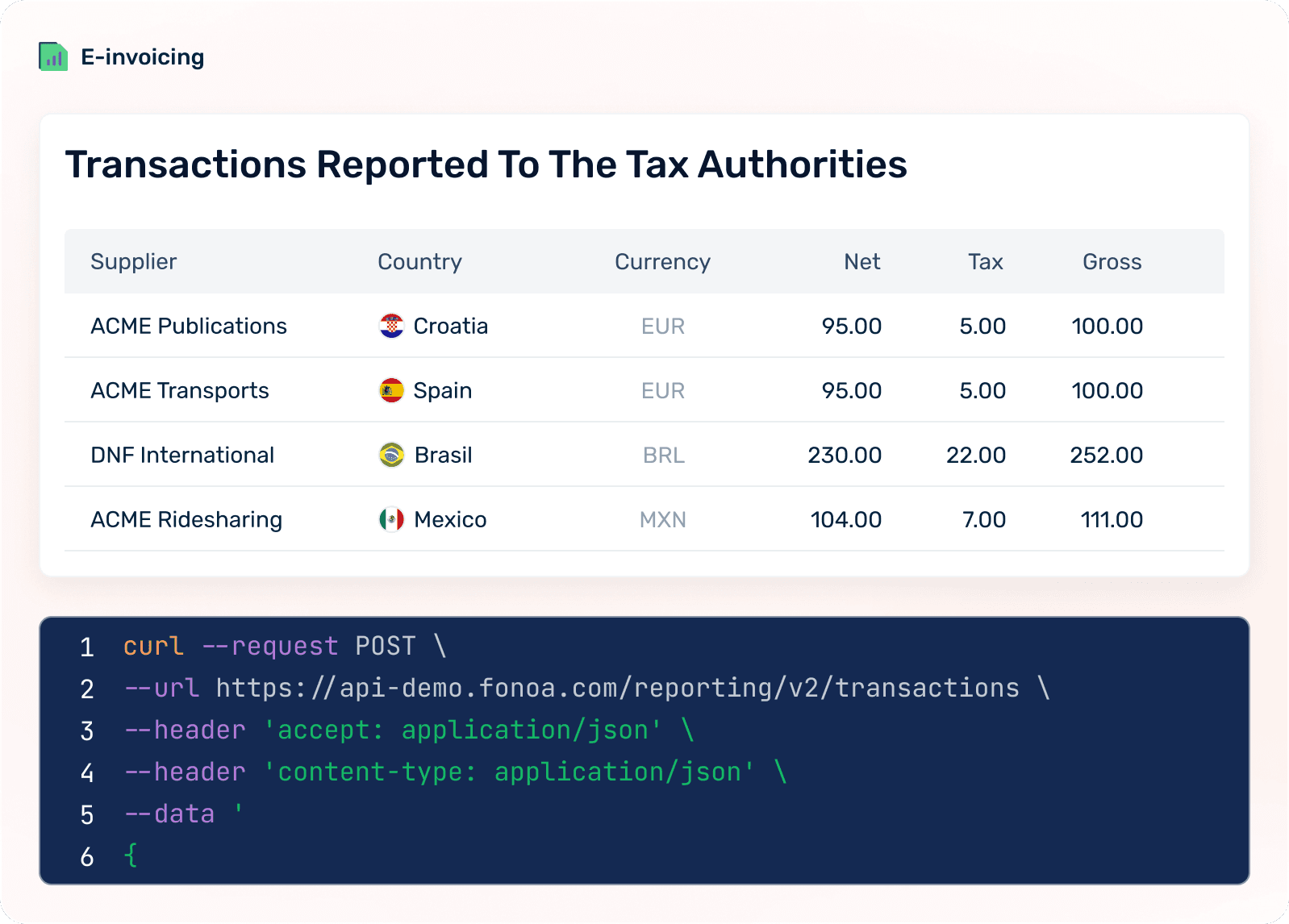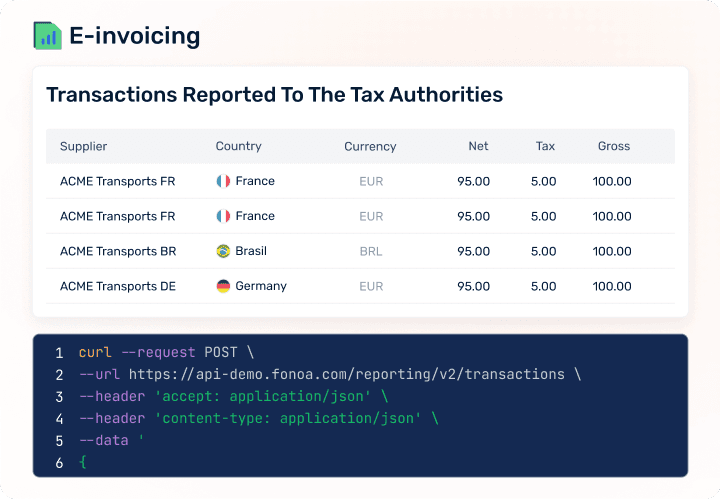 Trusted by the world's leading companies
The impact of global reporting requirements
Digital reporting requirements vary greatly across countries. Cut through the complexity and comply in any market with a single integration that handles your reporting needs.
Why use Fonoa?
Eliminate the need to stay on top of evolving digital reporting rules with a solution that is always up to date.

Reach global compliance through a single integration.

Stop e-invoicing requirements from blocking your business.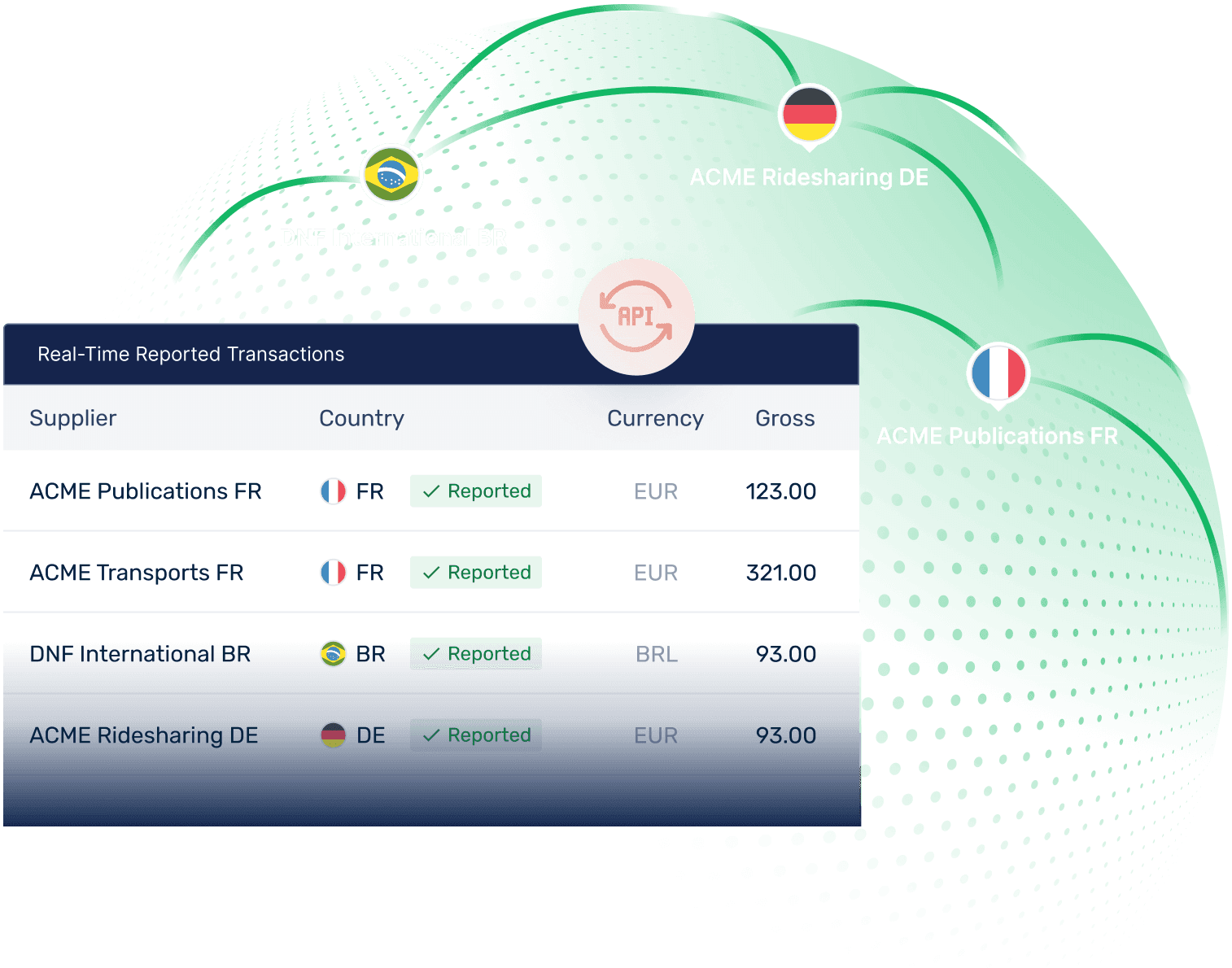 Fonoa is the only fully standardized solution to electronically report transactions and generate tax compliant invoices globally, in real-time.
One platform, complete workflow
Fonoa brings thousands of nuanced rules and regulations together in a single solution, communicating transactional data to governments according to local laws and regulations while automatically validating and correcting data errors.
Automated data cleansing

Save time by automatically cleaning your data to minimize errors and manual work.

Data validation

Digital reporting rules are strict. Comprehensive validation logic ensures reporting accuracy and data completeness.

Single solution

Eliminate the complexity of handling reporting rules and technical systems per country with a single solution.

Built-in intelligence

Automatic retry mechanisms, prevention of duplicate data reporting and fully standardized response codes across countries and more.
Full visibility and analytics
Get full clarity and insights on reported transactions across every market and customer.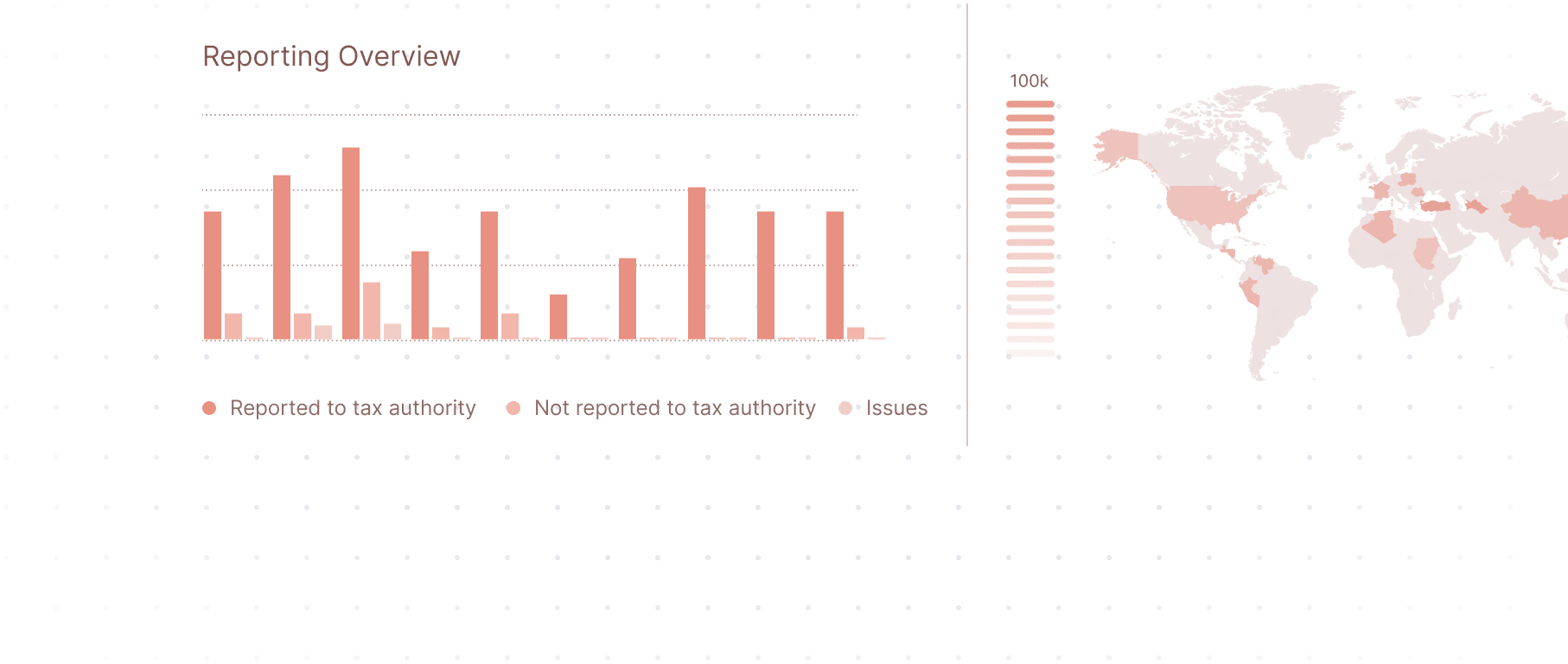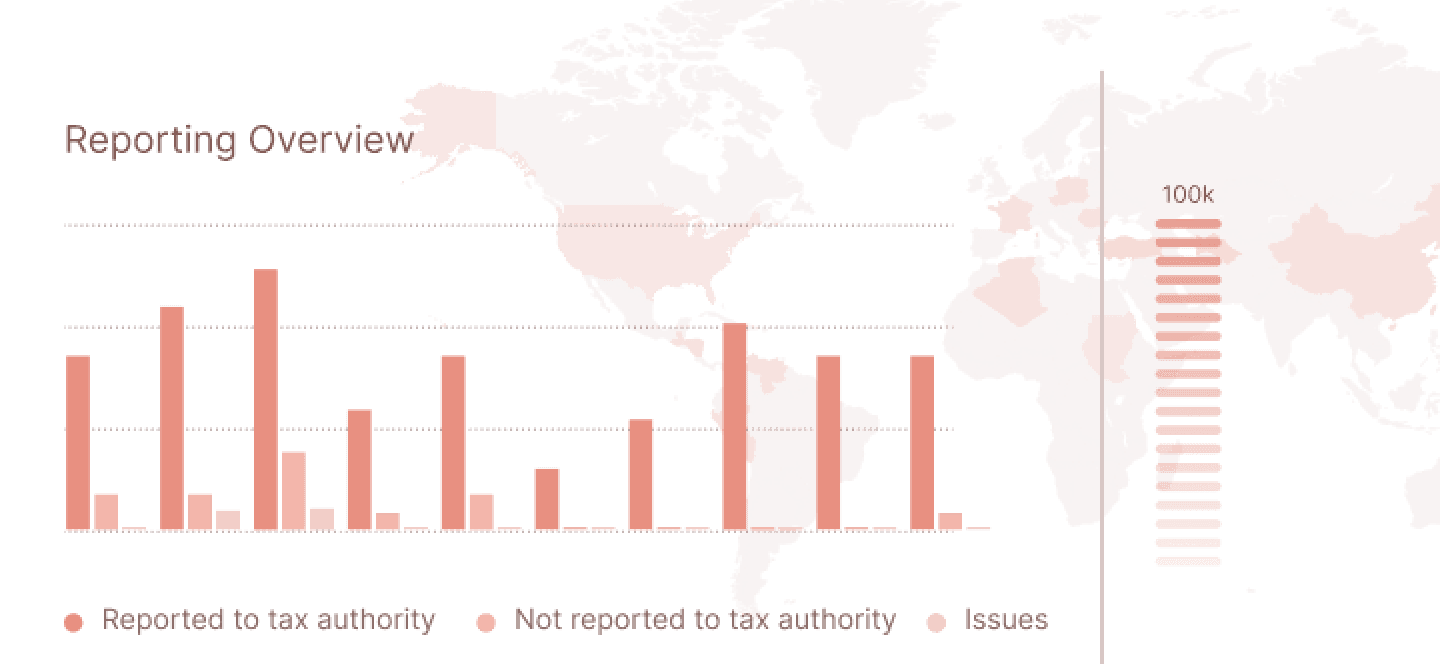 Filter by criteria

Filter transactions across suppliers, customers, dates, document types, and more.

Granular transaction data

Access granular reporting data for audits, investigations, and ad-hoc requests.

Quickly import data

Easily import transactions in a CSV format.
Ready for Marketplaces
Fonoa's third-party supplier portal allows platforms and marketplaces to assist underlying suppliers/sellers on their platform to report transactions accurately, in real-time.