Locally compliant invoicing
Generate tax compliant invoices and credit-notes that include all required information globally.
Let's talk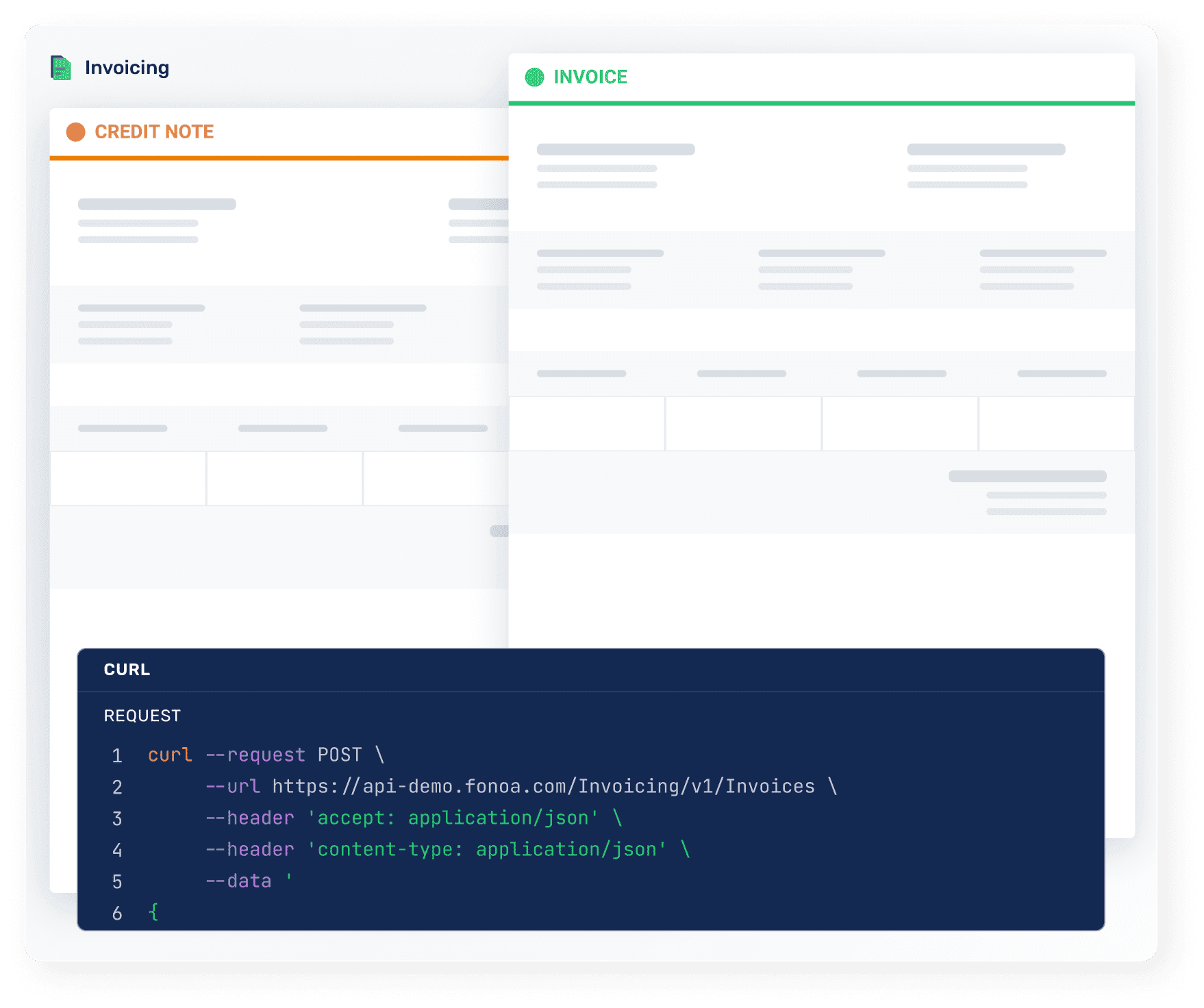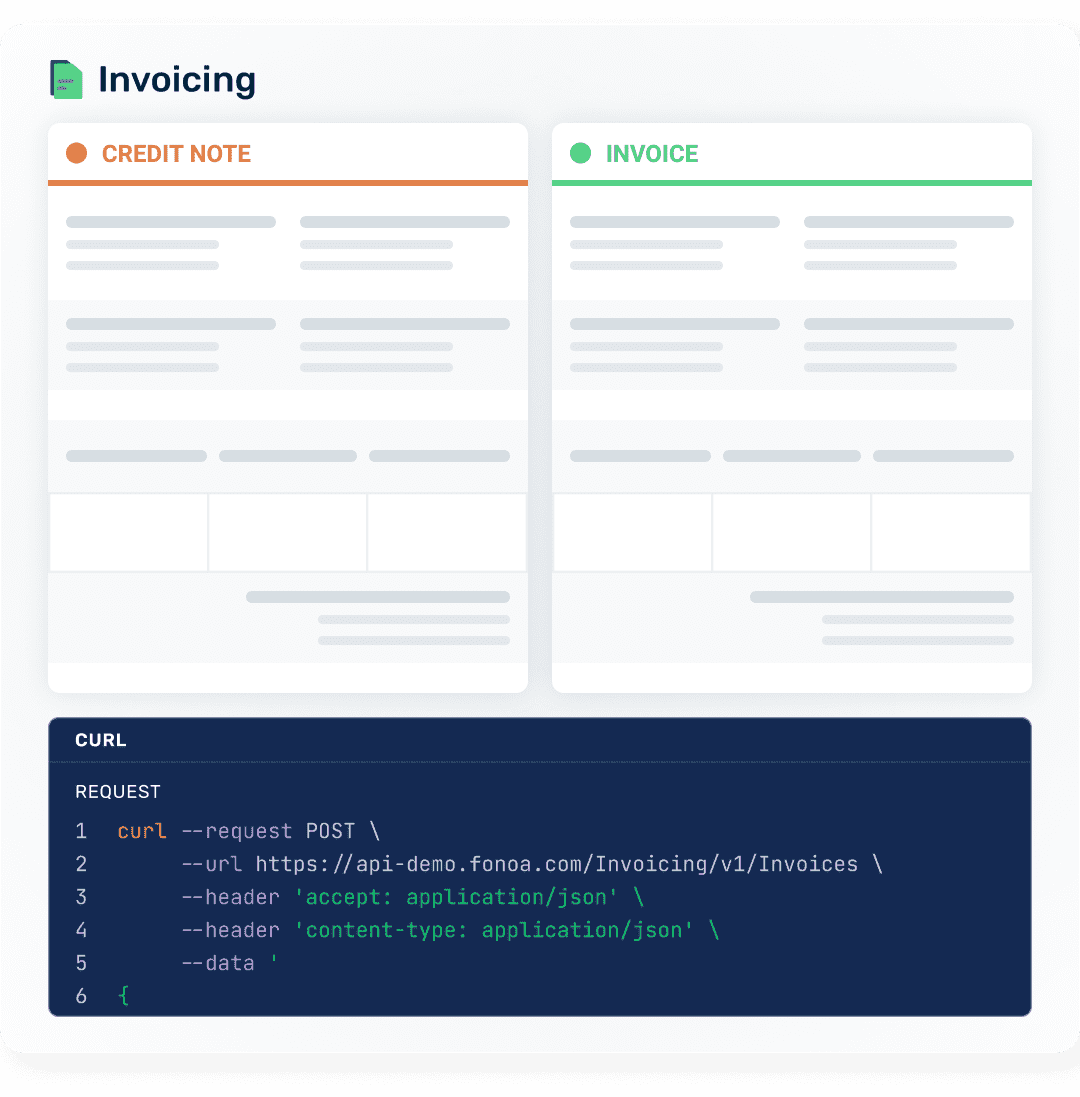 Trusted by the world's leading companies
Why is invoicing so crucial?
Every country has specific invoicing rules. Not meeting them leads to fines, customer complaints and business risk.
Why use Fonoa?
Avoid penalties, unnecessary compliance costs and audit risk.

Remove the need to build and maintain your own local tax templates and technology.

Make it easy for your business customers to access accurate tax invoices and reclaim indirect taxes on their purchase.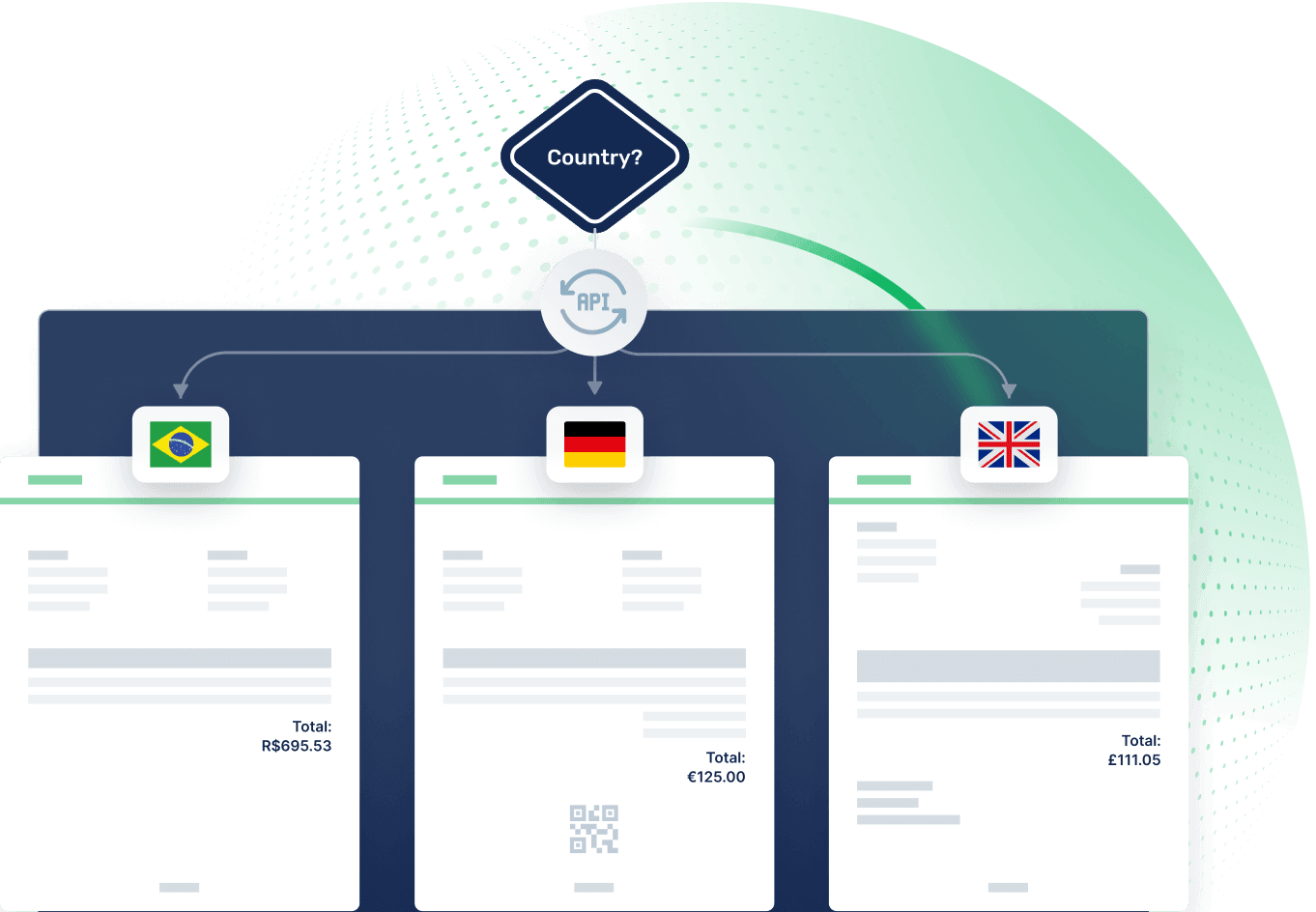 Fonoa's solution allows you to automatically generate tax compliant invoices across all your markets as well as credit notes, third-party billing and self-billing invoices.
Advanced invoicing with global coverage
Automatically create invoices, receipts, and more based on the rules of hundreds of local tax laws.
Auto-pilot

Comply with invoicing rules, tax types and currency exchange needs automatically.

Marketplace functionalities

Apply specific invoice sequences, customizations, and handle promotions and discounts in line with local laws.

E-archiving and data storage

Ensure you meet local country data storage requirements easily.
Flexibility

to fit your business
Get out-of-the-box self-billing, third party billing, and summary invoices.

Use a digital signature to authenticate customer and supplier invoices.

Invoice via API, manually one-by one, or run batch invoicing from a CSV upload.

Customize invoices to specific currencies and 50+ languages.
Full visibility into global billing
See invoices, receipts, credit notes, and other documents all in one intuitive dashboard.

Find invoices and documents with ease

Filter by criteria like customer, supplier, or region for custom views of your company's invoicing.

Connect with your ERP

Connect your ERP to view your account receivables and the tax treatment applied.

Quickly export data

Quickly export billing data in CSV, XLS & PDF formats.
Fonoa invoicing was built for complex, online business models.
Marketplaces

Some of the largest online marketplaces use Fonoa to power their invoicing needs. Whether it is for their own intermediary services or to support their marketplace sellers with compliant invoicing.

E-commerce

High volume transaction businesses like e-commerce with regular returns and credits rely on Fonoa's invoicing solution to automatically link invoices to credit notes across many suppliers and customers.

Self-billing

Produce compliant invoices on behalf of your suppliers to simplify the accounting processes.