Global tax ID validation
Instantly validate tax IDs in 100+ countries to ensure you're compliant with local tax regulations.
Let's talk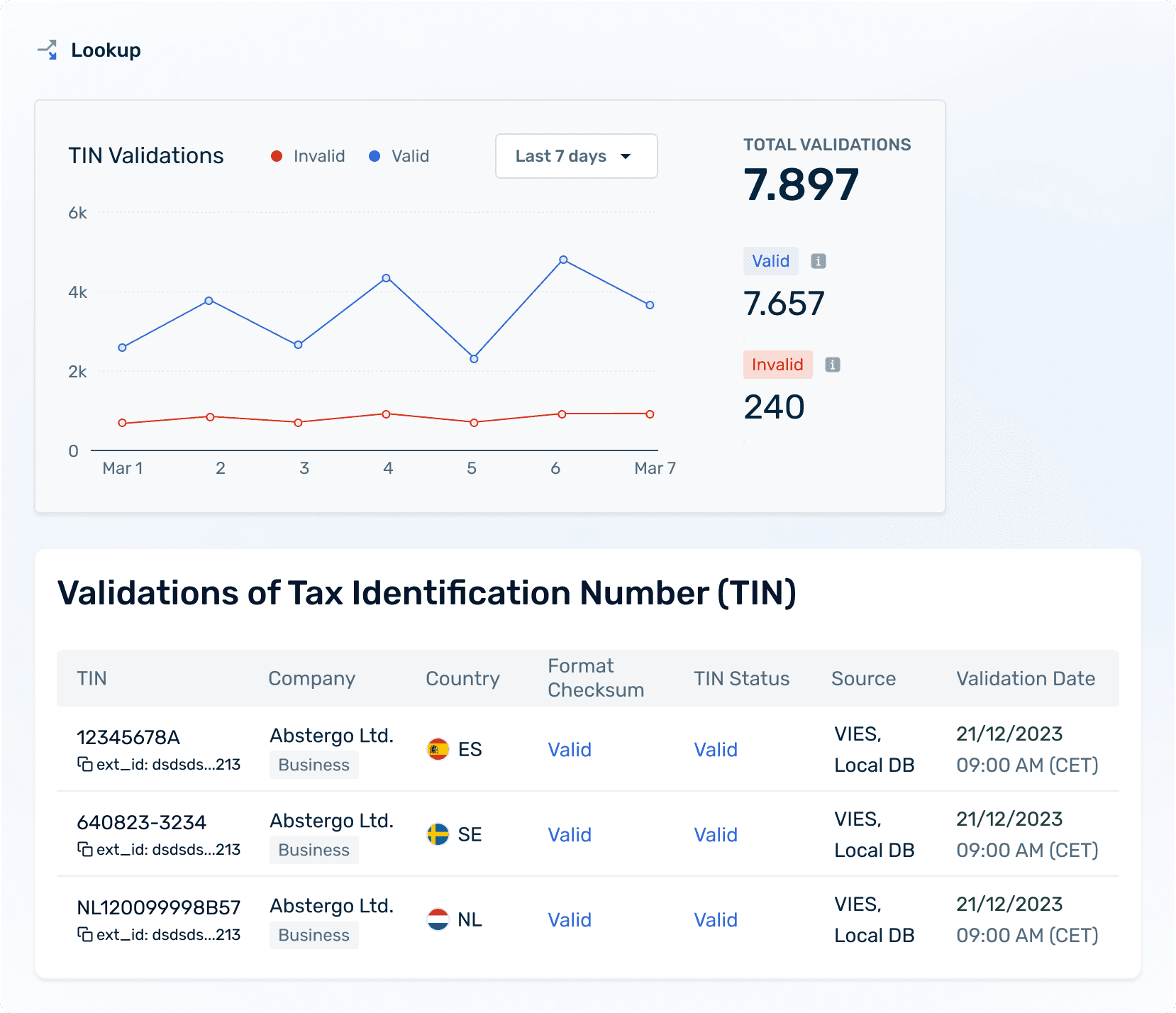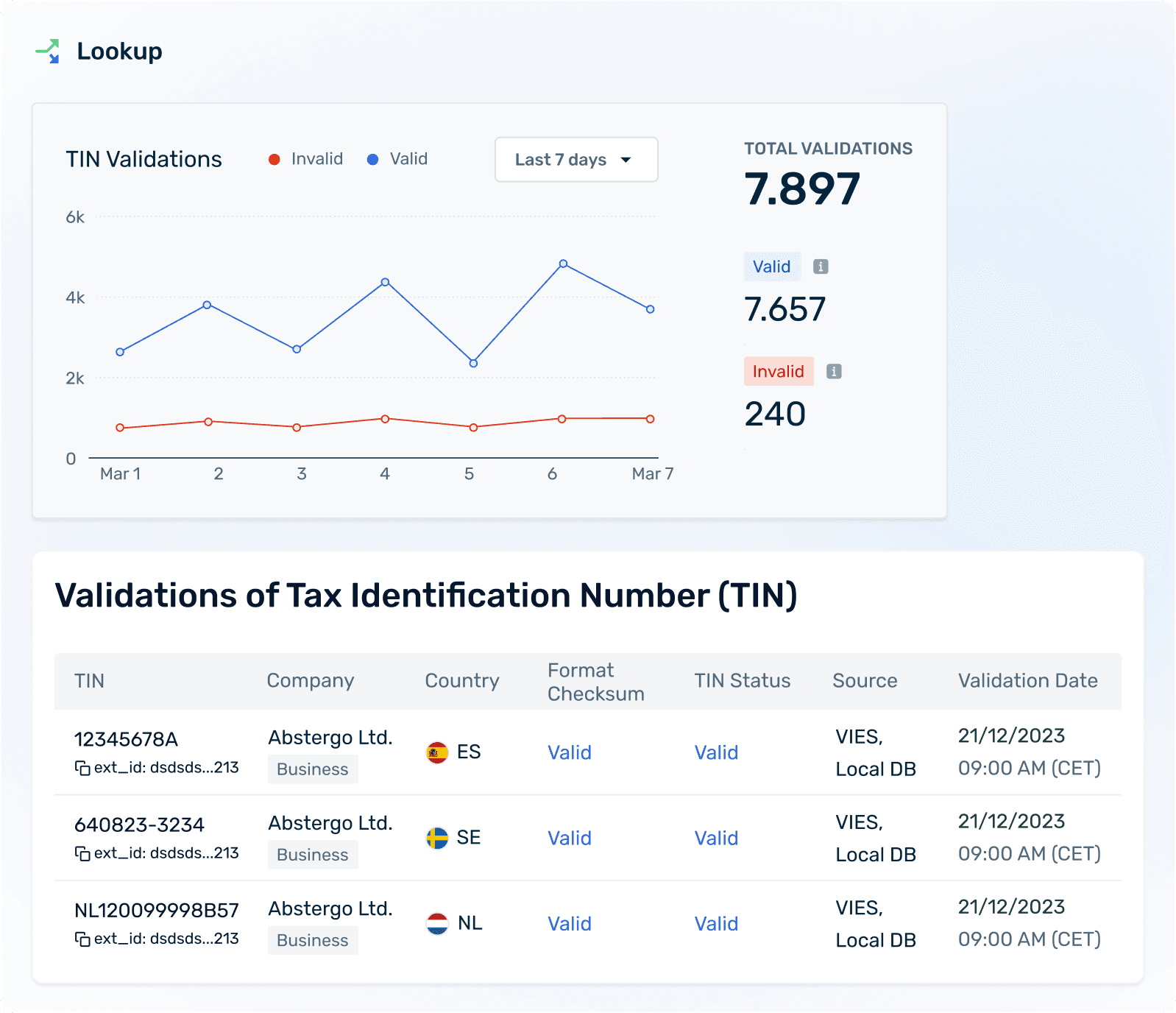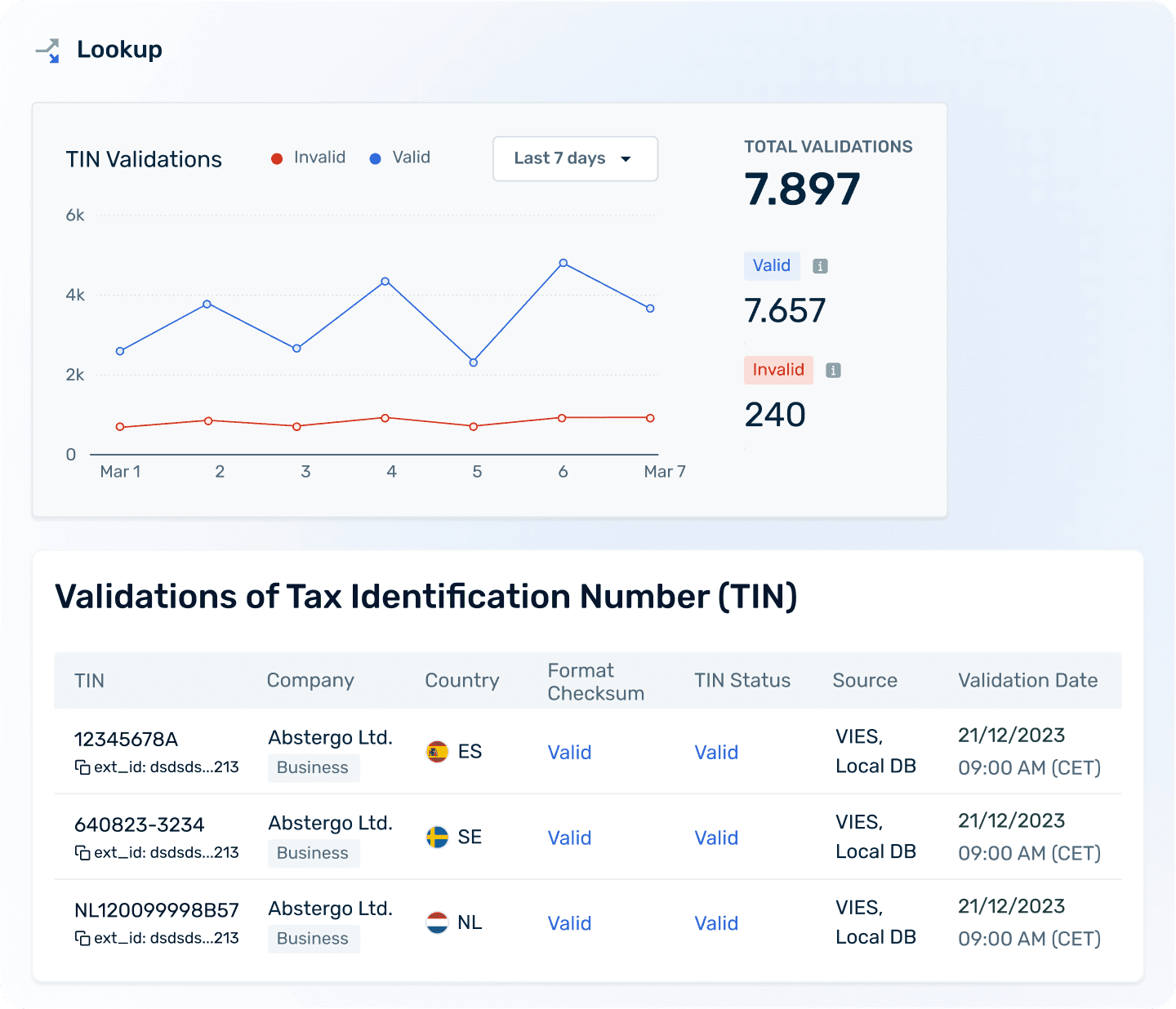 Trusted by the world's leading companies
Why validate tax IDs?
By validating tax IDs, companies can ensure they charge the correct amount of VAT or GST. Failing to validate tax IDs leads to penalties, unjust tax deductions, or charging your customers too much or too little tax.
Why use Fonoa?
Validate tax IDs instantly.

Identify your customer automatically and determine the right tax treatment for every sales transaction.

Access a complete audit trail with full historical validation data.
With Fonoa's solution, you can instantly validate VAT, GST and other tax IDs in more than 100 countries through official country databases for the most comprehensive and accurate validation.
Real global coverage
Other service providers only check the format of a tax ID or apply a syntax check. Fonoa covers 100+ countries with direct access to local official databases, providing the most up to date and comprehensive information.
Validate tax IDs across the globe

Instantly validate tax IDs in 100+ countries.

Comprehensive results

Retrieve the most comprehensive information related to tax IDs directly from government sources.

Simple access and flexible usability

Monitor and review validations from a simple, intuitive user interface, or integrate directly through our API.
Most advanced solution in the industry
Businesses need to validate different types of tax IDs globally, often in real-time or periodically in bulk. They need solutions that save time when working with large and incomplete datasets.
Automatically clean your data

Rely on advanced auto-formatting to clean your data and save time solving for errors.

Search by name

Search and find tax IDs you are missing by name.

Process validations in bulk

Perform validations with up to 50,000 numbers in a single batch.