Next level tax return automation
Automatically prepare, review and submit error-free, VAT/GST returns everywhere from one single platform.
Let's talk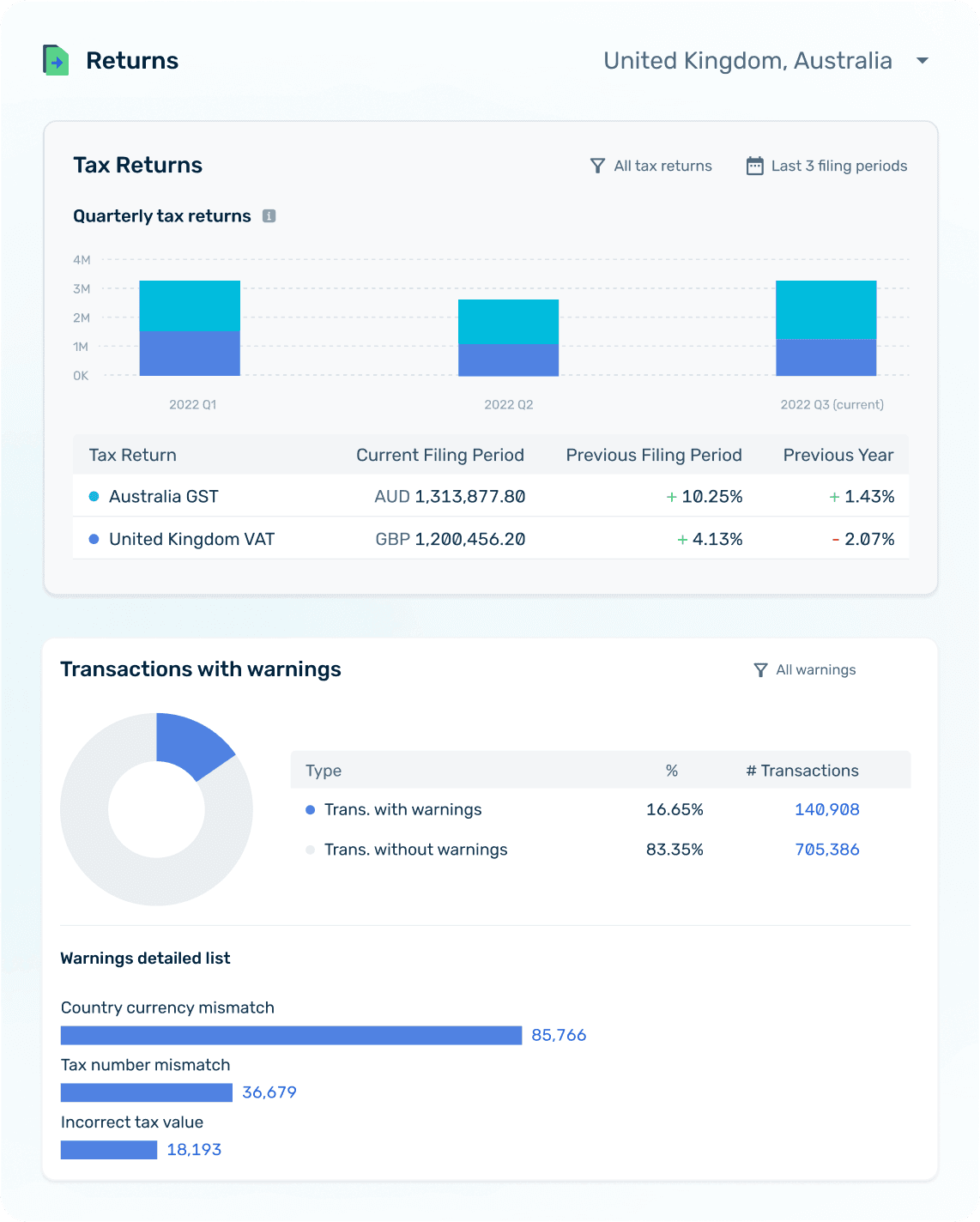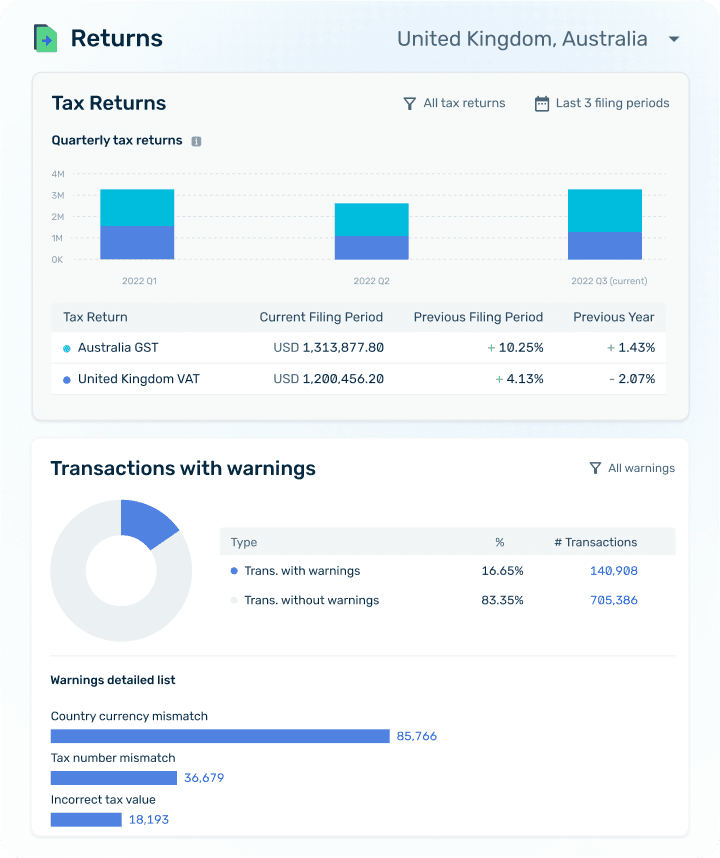 Trusted by the world's leading companies
Managing tax compliance globally is hard
Today's businesses need to file VAT/GST returns in countries across the world, but each local tax authority has different rules and requirements. Tax teams often have insufficient resources to do the work themselves fully, and relying on third-party providers means losing a lot of control.
Why use Fonoa?
Remove manual work through automatic tax return generation.

Improve tax return accuracy with automated logic and validations.

Complete returns faster with central collaboration & streamlined workflows for tax return review, approval, and submission.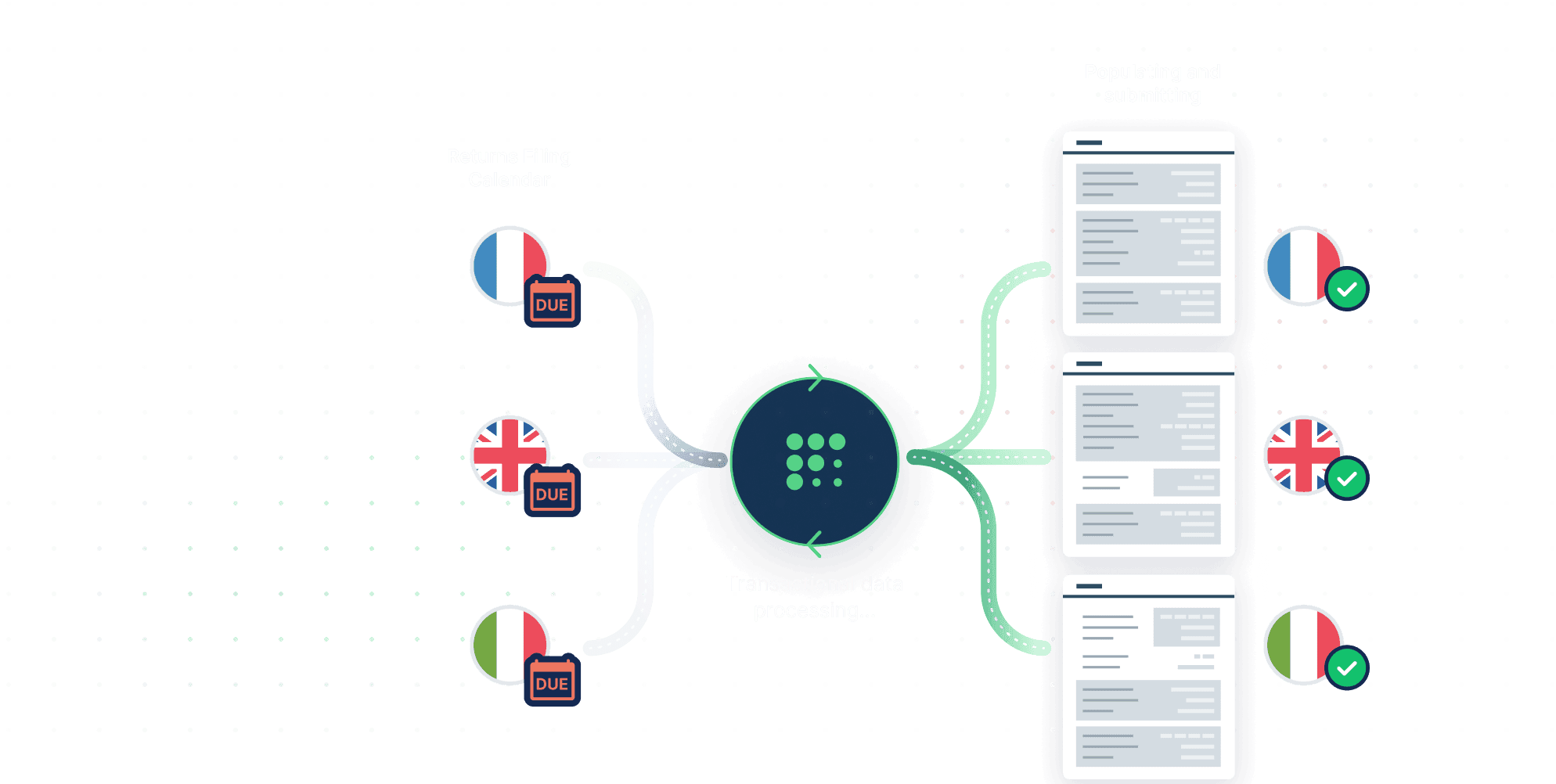 Fonoa offers a central automated solution for global tax compliance, and makes collaboration with third-party service providers and advisors simple.
Tax automation made simple
Fonoa Returns is an end-to-end solution that saves time, increases efficiency and minimizes human error. Made for tax professionals and designed by tax professionals that spent years in-house working on global compliance and reporting for the world's largest technology companies.
Data agnostic

Fonoa Returns lets you upload multi-country, multi-period, and multi-currency return data and automatically transforms it into compliant VAT and GST returns.

Make adjustments efficiently

Automatically select the relevant transactions. Simply adjust to exclude or include any transaction cohorts as desired.

Comprehensive logic and validations

Use built-in intelligence and validations to spot data errors, potential risks and areas of attention or add your own custom logical rules applicable to your business.
Flexible

to your ideal compliance model
Stay in control regardless of any external tax service provider choice across countries.

Real-time automated insight into your compliance calendar, status of your returns and tax positions globally.

Simple and clean workflows to track progress, review, edit and approve tax returns.

Comprehensive audit trail by user, country, return and any action on the platform to always track changes.
Collaboration
Keep workflows organized and efficient with controls for teams and third parties.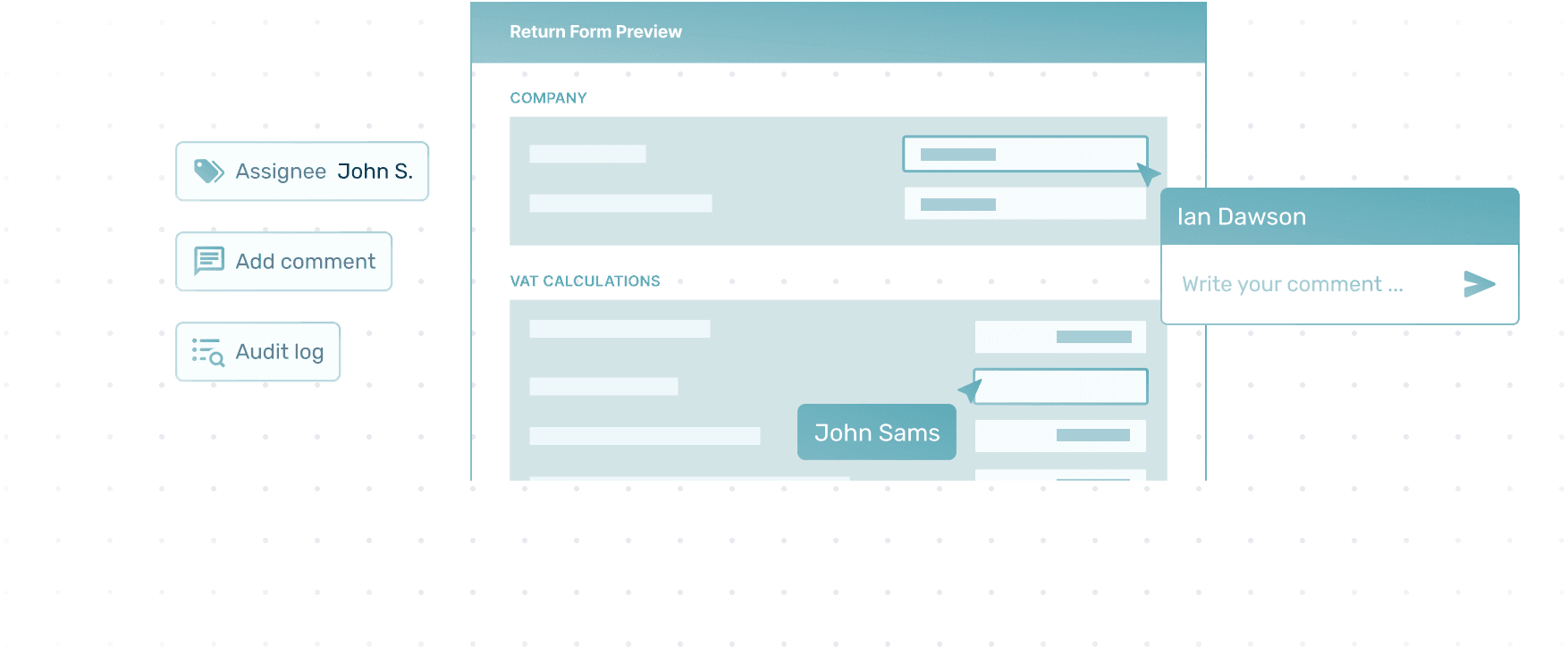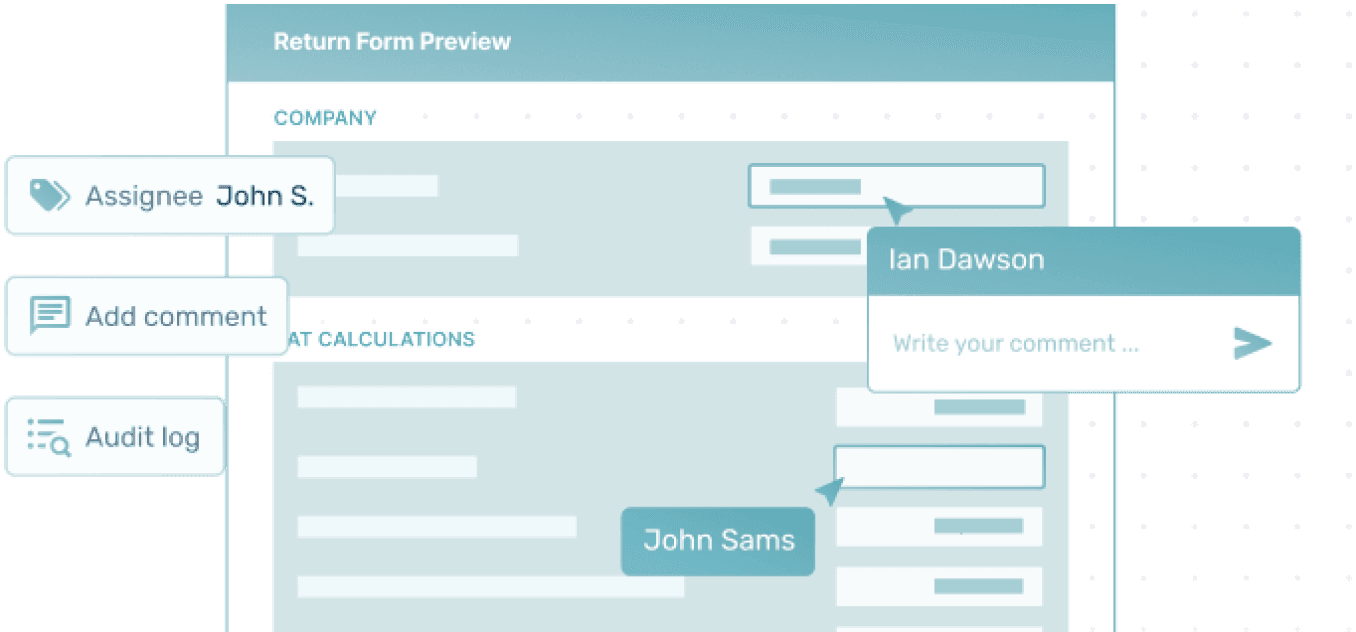 Interact

Add comments, tag people, and assign owners to different steps of a return.

Configure permissions

Configure permissions based on role, geography, entity, and time limits.

Connect 3rd parties

Connect third-parties to Fonoa Returns with a simple invite, no integration required. Ideal for external tax advisors, auditors and even tax authorities.